Like the majority of students here at Cal State LA, I commute to school. In order to arrive on time to my 8:00 AM shift at the Dean's Office of the College of Business & Economics, my journey commences at 6:45 AM with a three-mile bike ride to the nearest metro station, followed by a ride on the subway to Union Station, and ending with a bus ride on the El Monte Busway to Cal State LA. This journey is then repeated, in reverse, in the evening which takes me about an hour and a half to arrive home. This commute can be very exhausting, but since I do not have access to a car for the entire day, I have no choice but to endure all of this.
However, as I walk through the giant parking lot between Physical Sciences and Salazar Hall and see the lines of cars and their drivers desperately looking for parking; I am reminded that my transportation situation is actually pretty great. Here's why:
Student discount on passes
A student tap card for Metro (which is just for the buses and subway) is only $43 for the month and students get a 25% discount on the Metrolink. Instead of paying $40 a week for gas, my transportation fee for the month comes down to $43. Also, a tap card doesn't need to be used solely for school, but also for going out or meeting up with friends. Regarding the Metrolink, tickets are priced according to distance and students earn a discount.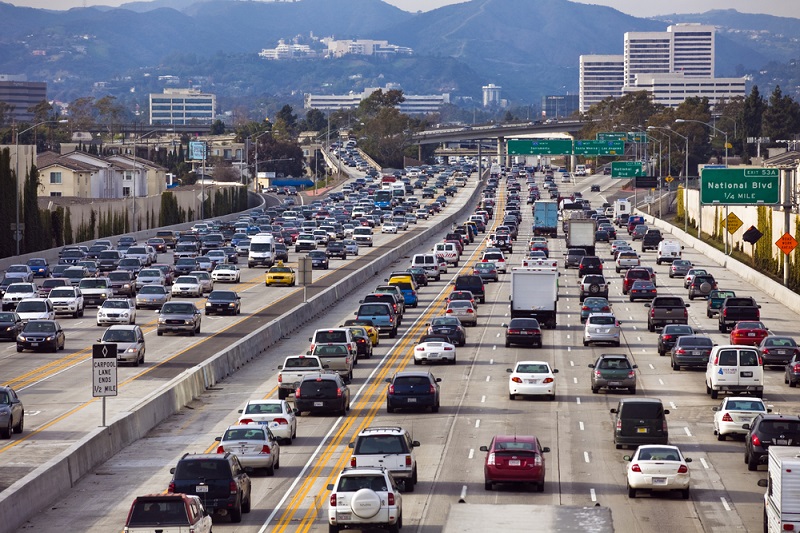 Traffic is not a problem
Since the vehicular portion of my commute consists of the subway and a bus ride on the El Monte pathway, which is solely for buses and has no traffic lights, I am never stopped by traffic. However, for those who take the bus, this is not always the case since many buses run through East LA and the 7th Street portion of downtown, areas where traffic tends to form.
Public transportation can be productive
If you fall under the category of people who do not get carsick while reading, then this applies to you. By taking public transportation, your hands are free, which means that you can take the time to do homework, study or just read. This is especially true in the case of the subway where there is no phone service or Wifi, helping maintain concentration. In my opinion, it is much easier to read and do homework on the train and subway since they are not bumpy or prone to sudden stops. I am in the subway for about an hour a day, four days a week, which means that I have a lot of time to read. So far this school year, I have managed to finish 9 novels solely in the subway!
As I walk through the giant parking lot and see the lines of cars, I am reminded that my transportation situation is actually pretty great.
No road rage
How often do you encounter awful drivers that should immediately have their licenses suspended? LA drivers have the potential to be reckless and extremely inconsiderate, pushing the boundaries of one's road rage. Whether it is early in the morning after pulling an all-nighter or in the evening after a full day of class, the last thing I want to deal with is driving alongside someone who is begging to cause an accident. By taking public transportation, not only do you avoid bad drivers, you also avoid the lurking police who are ready to pounce on as soon as you make a mistake. You know what they say: you never really learn how to swear until you start driving.


Parking is NEVER an issue
When the word 'parking' is uttered on CSULA's campus, students throw their heads back in rage as they rush towards the one open parking space. Not having to deal with this hassle is, in my opinion, one of the best reasons to utilize public transportation. Those who arrive around 10:00 AM struggle to find parking while those who park off-campus undergo a very long trek in order to reach class. Though some bus stops have students walk about a block to get to campus, I'd rather walk a little more than have to call my advisor and tell them (while holding back my sobbing) how sorry I am for being more than 40 minutes late for the session because of parking issues.
As crazy as it seems, there are some burdens and other issues that comes with public transportation, and here are some:
Delays sometimes happen
While buses are delayed by traffic, the train and subway can be delayed by technical issues, coming to a standstill for a bit of time, usually no more than a few minutes.
Human Tetris
Since this is a public facility, you will have to deal with people, and at certain times, whether it's early in the morning or later in the afternoon, the spaces become cramped. However, a book or an iPod will suffice in distracting you in this uncomfortable setting while making the time fly by. When I am in the middle of a good book, the entire 30-minute subway ride passes in the blink of an eye.
Timing is key
With public transportation, you have to be aware of timing, such as the arrival time of the vehicle. This is especially important with the bus because in some parts of the city at certain times, one will arrive, at best, every 40 minutes, while at certain times the Metrolink will come only once every hour. The subway, on the other hand, is usually very punctual and arrives in 10 to 15 minute intervals. In order for me to arrive on time to work at 8:00 AM, the latest subway train to Union Station I can catch leaves at 7:08 AM and since it takes me about 18 minutes to bike to the station, I must leave my house by 6:45 AM in order to give myself extra time to park my bike and walk down to the platform. It is always better to arrive a bit early in order to guarantee catching your ride then it is to arrive a bit late and risk losing it and wasting precious time.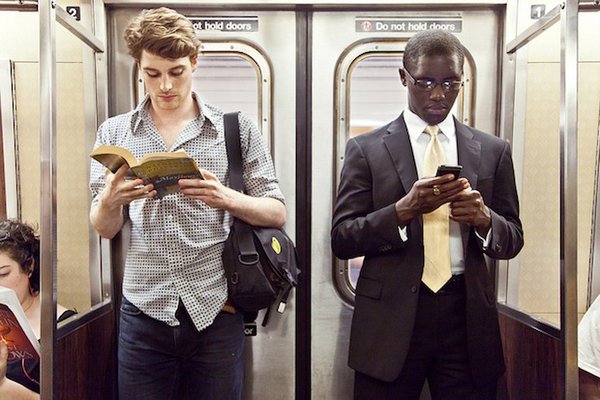 Bad weather
Whether you are driving or taking the bus, commuting in the blistering heat or the pouring rain is a pain, but in this case, driving is much more convenient since you control the heating and air conditioning and your car is parked outside of your home. Public transportation, on the other hand, is usually not right outside of your dwelling and it takes you to predetermined locations, which could force you to walk and wait in the uncomfortable weather. However, for someone like me who does not enjoy driving in rain, using the public transportation is convenient for me in this sense. On days of rainy weather, I alternate by taking the bus instead of the bike to the station while always making sure to bring extra layers and an umbrella.
Access to public transportation or a station
This is what I believe to be one of the greatest flaws of public transportation in LA: the lack of availability. I live three miles away from the closest Metro station, which on bus or bike is a feasible distance, but for those who live farther, this is extremely inconvenient, practically making the subway inaccessible. In some cases, it is a good idea to compromise by driving to the nearest Metro station or bus stop, but in other cases, this would be too inefficient or time-consuming.
While LA public transportation as a whole is underdeveloped, it still functions and it functions fairly well if the destination is CSULA. If after reading this post if you believe that the pros outweigh the cons, then perhaps you should consider trying out the Metro or Metrolink.